I. Introduction
Black pepper (Piper nigrum L.) is a flowering vine in the family Piperaceae, cultivated for its fruit, which is usually dried and used as a spice and seasoning. The fruit, known as a peppercorn when dried, is approximately 5 millimetres (0.20 in) in diameter, dark red when fully mature, and, like all drupes, contains a single seed. Peppercorns, and the ground pepper derived from them, may be described simply as pepper, or more precisely as black pepper (cooked and dried unripe fruit), green pepper (dried unripe fruit) and white pepper (unripe fruit seeds).
We love Vietnamese spices and we love to promote our high quality products to the world. With passion for our work and a deep understanding of Vietnamese agriculture.
We, HBMfood are committed to offer pepper which meets international standards, while eliminating middlemen to fully control the quality of the pepper from the farm to the market. HBMfood supplies black pepper of various specifications and weights including (BOLD Quality 580 Gram/Liter 5mm Berry Size, ASTA Quality 570 Gram/Liter Machine Cleaned, BB1 Quality 550 Gram/Liter Machine Cleaned, BB2 Quality 500 Gram/Liter Machine Cleaned, FAQ Quality 500 Gram/Liter, Pinhead – 1mm, Pinhead 1mm – 1.5mm, Pinhead 1.5mm – 2mm, Pinhead 2mm – 2.5mm, Light Berries, Light Berries with Husk)
II. Are you interested in private labeling?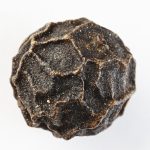 Contact us, select your product and create your own private label.

                                                             

You can choose from the following line: Spices & Seasonings.

Make your products unique while respecting the environment: Choose your packaging with our different formats and 100% recyclable materials.

Our graphic team can assist you with the creation of your brand with a captivating and eye-catching packaging, which will help your business grow, while respecting the norms and regulations of your country.
III. Physical specification of black pepper
Black pepper usually has a diameter of 3 mm to 6 mm and is brown, gray or black with wrinkled skin.
Depending on the weight/volume, the non-processed black pepper (NP) or semi-processed pepper (SP) is divided into four categories: special grade, grade 1, grade 2 and grade 3.
IV. Chemical specifications of black pepper